Maelzel
(Dolly) Wheeled Robotic Platform
A White Paper that proposes the construction of a robotic research platform is available here.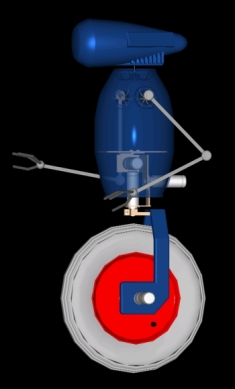 Unmanned vehicle autonomy, command, and control research prototyping.
Homeland security guard, inspector, or a general purpose personnel surrogate.
Urban warfare war fighter assistant, scout, and close-range laser designator.
Hostage/Captor communications relay surrogate for civilian law enforcement.
Mobile facial recognition & profiler of persons moving about in public corridors.
Unattended object recognizer and visitor information assistant in public places.
High-Tech envoy, customer relations representative, and small group escort.
Telerobotic remote vision in hazardous environments.